Club Events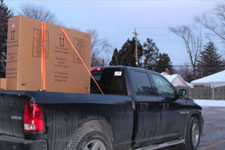 Brand New Table Arrived
With our players help, the new table final got into our club. Now we have three high-quality tables for players to enjoy!
We had purchased another tournament quality table that was used in the 2012 US Open in Las Vegas. This is our second very high quality table and yes, she is bright blue like her sister.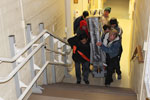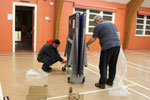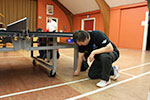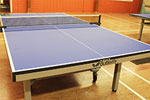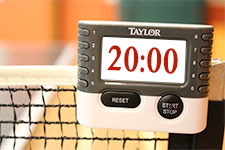 Notice
we have received dozens and dozens of requests from people requesting membership. With the limited number of tables, we will limit the number of players at 16 at one time and continue with the 20 minutes time limit per session. Again we would ask for your cooperation to ensure that everyone gets playing time on the tables.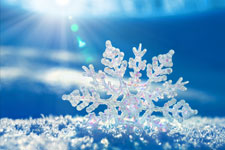 Club Closure Tonight due to weather
Due to bad weather today, our club has to be closed temporarily tonight. Please stay safe and warm.
Check Burlington weather forcast for more information.
Table Tennis News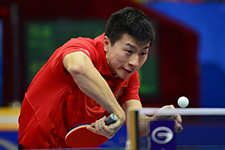 2015 Asian Cup Table Tennis Tournament
2015 Asian Cup Table Tennis Tournament will take place on March 17, 2015 at Jaipur (IND). World's best table tennis players will play for 2015 in India. 16 players each in the men's and women's singles will battle it out for top honours in the USD100, 000 event.Check out players list.

What is Asian Cup Table Tennis Tournament? Click here to learn more.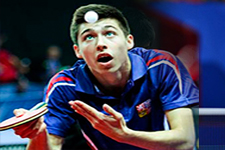 France, Russia, the Czech Republic and Germany, the respective top four seeds in the Junior Boys' Team event at the 2015 Italian Junior and Cadet Open all concluded their initial phase contests on Friday 6th March, in first places in their respective groups.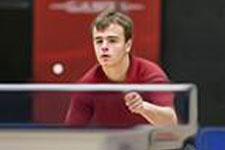 After 6 days of competition, Team Ontario was showing the best performance of them all, winning 6 out of 7 gold medals and reaching the top of the overall standings in the table tennis event. Filip Ilijevski was the most successful player with 3 gold medals in the Singles, Doubles and Team event. Team Quebec came in second position just before the host province from British Columbia.